Following that was released yesterday,    has released the first batch of photos from DC s Legends of Tomorrow  midseason finale! Check out the new DC s Legends of Tomorrow photos in the gallery below! Titled Beebo the God of War, the DC s Legends of Tomorrow midseason finale is officially described as follows: Rattled by recent events, the Legends dive into work which finds them investigating an Anachronism in a Viking settlement in the New World. For the first time, Sara (Caity Lotz) is worried that they might need back up when Damien Darhk (Neal McDonough) shows up. Meanwhile, Jax (Franz Drameh) finds a loophole that could potentially change history, but it is a risk he is willing to take. Victor Garber, Brandon Routh, Nick Zano, Tala Ashe, Maisie Richadson-Sellers and Dominic Purcell also star. Kevin Mock directed the episode, which was written by Grainne Godfree James Eagan.
Tomorrow When the War Began by John Marsden
DC's Legends of Tomorrow  stars Brandon Routh, Arthur Darvill, Caity Lotz, Ciarra Renee, Franz Drameh, Nick Zano, and Dominic Purcell. Character profile for Homer Yannos from the Tomorrow series by John Marsden I'm sure most of us were expecting a very glum, downbeat midseason finale as the Legends mourned Professor Stein's passing and struggled to get back into the time travel groove. So it comes as some surprise that this episode wound up being one of the most overtly silly and slapstick in Legends history. And this is the same season where the team reenacted the events of E. T. With a baby Dominator.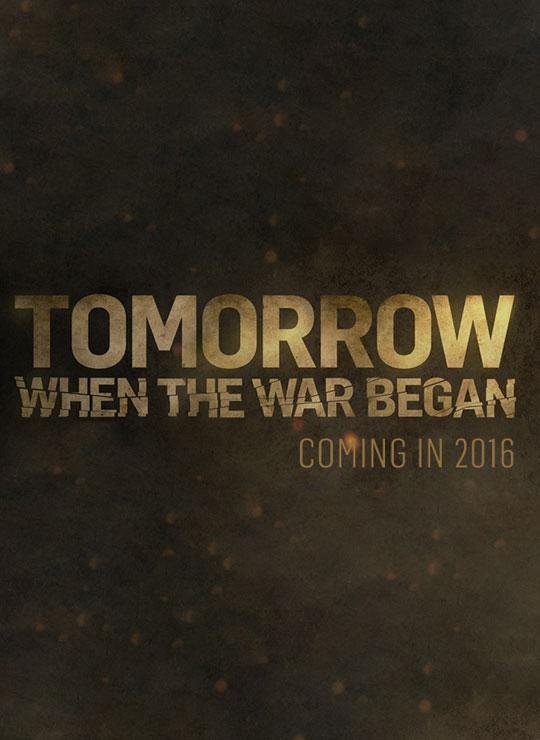 It's a real testament to the power of this show, the skill of the writing staff and the chemistry of the cast that such a goofy episode also managed to hit home in such a profound way. Granted, maybe I should have expected a goofy approach to this episode based on the title alone. "Beebo the God of War" certainly didn't fail to live up to its name. The Beebo doll and the Viking trappings proved to be an endless source of amusement here, while at the same time serving as a clever way to briefly bring Graeme McComb's younger Martin Stein back into the picture. There were plenty of great character moments along the way as that conflict grew progressively more chaotic. Naturally, this was a big week for Jax, as he mourns the loss of his partner/father figure and wrestles with his guilt.
Film Education Resources Tomorrow when the War Began
Ultimately, this felt like a necessary coda to the rest of Season 8's Stein material. It wrapped up the character's journey on a happier, more uplifting note. It allowed McComb one last hurrah as a pitch-perfect stand-in for Garber. And it helped Jax move past his guilt and embrace the next phase of his own journey. Seeing Jax bid farewell to his team/family was extremely bittersweet, but hopefully it won't be long before he returns to the fold. I'd hate to lose both halves of Firestorm in one season.
Above and beyond Jax's struggles and young Stein's Back to the Future dilemma, this episode really succeeded in celebrating the team's status as a dysfunctional but close-knit family. Everyone mourned Stein's death in their own way, resulting in a steady stream of hilarious and somber moments. Even Agent Sharpe was integrated into the conflict in a fun way. And if it wasn't obvious that there's a spark between Sharpe and Sara before, it definitely is now. Wentworth Miller's return really helped speed things along this week. "Leo" Snart is a real blast - even more entertaining here than he was in "Crisis on Earth-X.
" This episode reminded me how much the team dynamic lost when the original Snart was killed off in Season 6. I'm thrilled that Miller, like Garber, is being given an opportunity to really have fun with his character before saying his final Arrowverse farewell. One night planes fly over and the next day they head back.